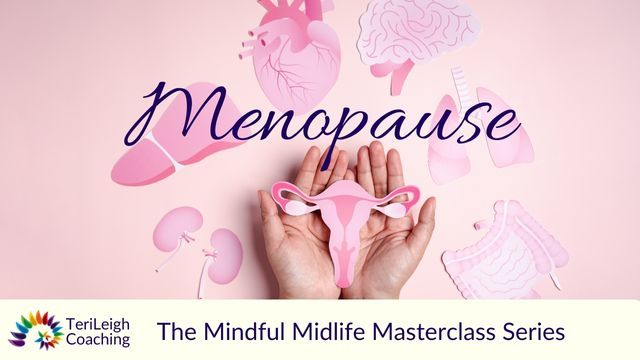 The perimenopause body changes you resist
(hot flashes, 3am wake-ups, mood swings, weight gain) are what give you wings to fly!
Learn how the 2nd part of life (your elder stage) is better than the 1st part of life (your mothering stage).



Learn one simple actionable thing you can do everyday to support yourself through all your midlife challenges with grace.



Understand how common menopause symptoms (hot flashes, changes in periods, mood swings, etc.) are helping your transform into a wise elder.
Make friends with your menopause monster
and bring the color back to your world.
TeriLeigh - Elder
I consciously chose ELDERSHIP on my 36th birthday and went through Elder Initiation Rituals with an African Shaman. That led to a decade worth of major life challenges: later-life divorce, homelessness, major career shift, and caring for my aging parents. Through my MidLife Metamorphosis, I survived and thrived through depression, anxiety, body dysmorphia, chronic insomnia, and unexplainable body pain.

I have taught over 200,000 students and worked privately with over 2000 clients. With a Master's Degree in Teaching and a passion for neuroscience and brain & nervous system training, I provide a scientific and practical approach to personal growth teachings.



Guaranteed Security using one of the most advanced encrypted systems on the market.
The information in this page is being processed and encrypted securely using industry-leading encryption and fraud prevention tools.
Created with